25 Aug

[Philippine Star] Tradition meets innovation at ArteFino 2019

By Ida Anita Q. Del Mundo
---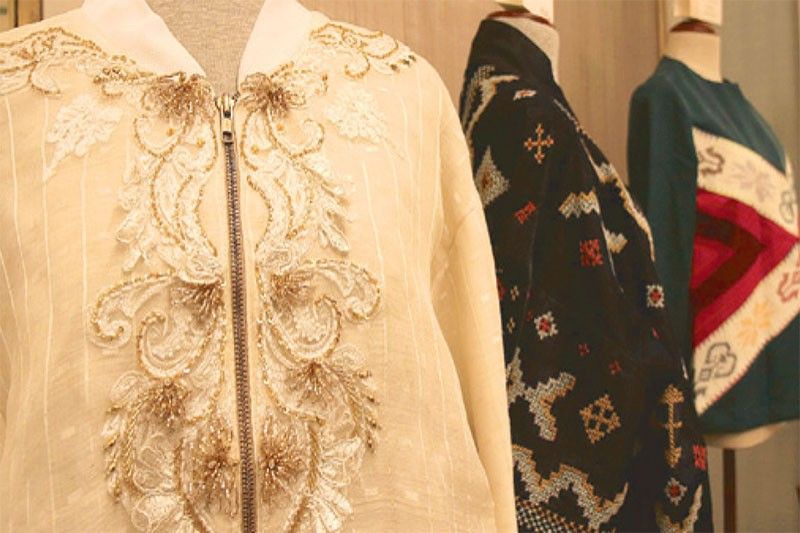 Jackets by various featured brands and designers present their take on traditional patterns, like this re-invention of the barong.
MANILA, Philippines — Artefino, happening from Aug. 29 to Sept. 1 at the 5th at Rockwell Power Plant Mall, is not your average annual bazaar. As revealed during a special pre-event dubbed Artefino Talks, "Artefino is a movement that celebrates the Filipino artisan by creating an environment that treasures creativity and inspires passion. It's not just about the shopping experience, it's about immersing yourself in a community that is truly passionate and creative."
Artefino Talks featured a panel composed of co-founder of Creative Definitions Mike Claparols, Hermann & Co. founder and designer Bea Constantino, and internationally-acclaimed furniture designer and HoliCow founder Debbie Palao, moderated by Anthill Fabric Gallery co-founder and managing director Anya Lim. The group, who were all excited about showcasing their wares in the upcoming Artefino, discussed entrepreneurship and design in preserving Filipino culture and tradition, addressing the different challenges that Artefino brands experience.
Constantino, whose company Hermann & Co. is joining Artefino for the first time, says she is motivated by the idea of communicating culture and telling stories through her apparel designs. Reflecting her roots as a proud Tausug, she hopes to breach the gap between the peace-conflict area in Mindanao and Manila and the global market place.
Palao, who has been a designer for almost 25 years, produces furniture and light fixtures, among others with HoliCow. She describes her company as "a social enterprise that is a coalition of designers. It pivots on sustainability, community and responsible design." She adds, "You have to establish relationships, know the community so you can trust each other." Collaboration is particularly important for her as well. "They have their own design inputs so that they have ownership."
Claparols started Creative Definitions ten years ago with his wife. Together, they work with craftsmen from Negros and Panay. He says, their goal is "to create a robust supply chain, benefitting the weaver and raw materials suppliers."
The panel agreed that there are several challenges in their journey from designing their products, sourcing the materials, working with the communities, while maintaining a socially ethical business from end to end.
Claparols lists several challenges: communications, employing social media as a feedback mechanism, disruptors in the production line and learning what your business is about.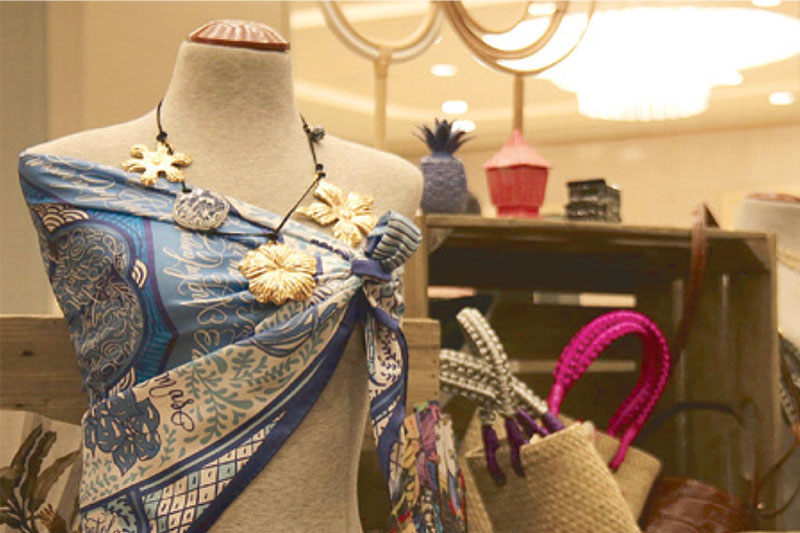 Unique bags and accessories can be found at Artefino
Palao says, a lot of time is consumed just going the communities and working closely with them, including changing their mindset on trying new things with their traditional craftsmanship. Communication can become difficult with factors such as weak signal in the communities making feedback slower.
Constantino, who works with communities in Sulu has to deal with security concerns. Inland conflicts and internal war in her partner communities also delay production.
Nevertheless, they remain highly motivated despite the challenges. "To make a difference to those communities" is what keeps them going, says Claparols. "The impact in the community, just seeing them build their houses and giving them a continuous livelihood all year round" are some of the things that motivates him, as well as seeing those they work with become more advanced weavers.
Palao adds, their work is not only an enrichment of the community, but also of one's self.
"The people are just so eager to be helped, they just want to know more," she says. "It gives me hope for the preservation of culture."
Throughout their journey with their social enterprises, all three have developed their best practices. For Constantino, fair trade and transparency are priorities, as well as letting the communities she works with really grow.
"Give them pride for what they do," Palao says. "Tell them to be aware of time and motion and document what they do."
For Creative Definitions, Claparols says, having open communication with the artisans, where they can be outspoken about their price and vocalize any issues, is important as well.
"Our narrative is ever-evolving," says Constantino. Moving forward, she hopes to keep communicating the culture. Her pieces aim to change the narrative: "The hope is focusing more on the beauty of the culture instead of the conflicts in Sulu and seeing the community grow."
Claparols says, to innovate is to survive the long term. To sustain the business matters to the community. Innovation is part of the process."
At Artefino, Anthill Fabrics, Hermann & Co., HoliCow and Creative Defenitions join other likeminded companies who showcase the best of Filipino culture through tradition and innovation.
Artefino is from Aug. 19 to Sept. 1 at the 5th at Rockwell, Power Plant Mall.
---
Read the original article here.