25 Aug

[Philippine Star] Freedom of Expression

By Luis Espiritu Jr.
---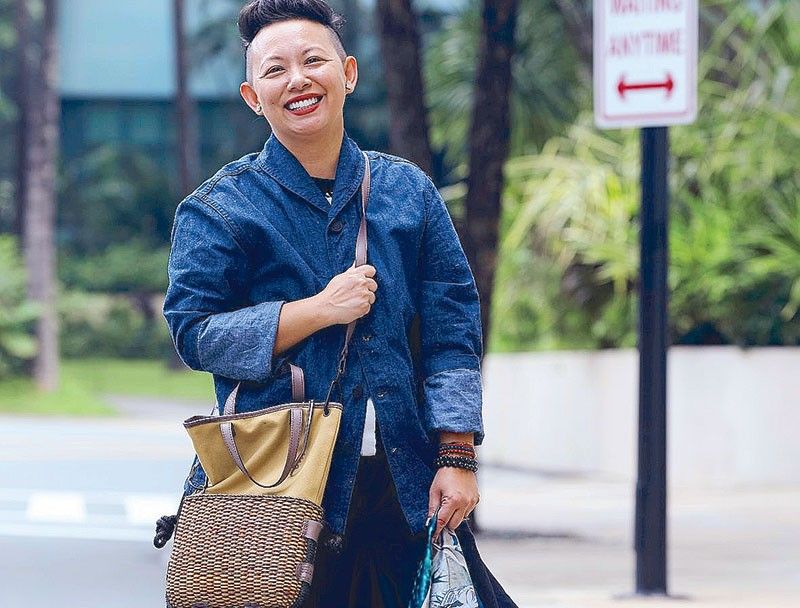 Zacarias 1925 creative director Rita Nazareno in Leon denim jacket, pants by Rhett Eala, wicker bag by Zacarias 1925 and silk scarf by Jo Ann Bitagcol.
What is everyone wearing right now? Does it look like a page from a fashion editorial in a magazine? Is it your favorite head-to-toe look that mirrors the style of your favorite celebrity? Does it resemble a lookbook or catalogue ensemble from the latest collection for the season of a retail brand?
Personal style nowadays is no longer a branding of one's identity but a mirror of what is exactly out there. This age of celebrity fanaticism, editorial and lookbook generation has reduced the art of personal dressing to nothing but a fantastical display of mimicking and cloning. Whatever happened to that sense of uniqueness where you can claim your own look, your own style?
In Manila, ArteFino is a premier trunk show that celebrates style individuality with its profusion of participants. More than 100 artisanal brands presenting exclusive collections and current products have gathered to showcase the latest in fashion and lifestyle. This highly anticipated trunk show is a treasure trove of local chic handmade finds — from conservative to eccentric pieces­ —  where one can create a wardrobe-full of looks to fit one's personal style.
ArteFino, a platform and barometer of change, has pioneered the era of artisanal trade shows and strengthened the concept of promoting and patronizing local products. Participating brands modestly pride themselves in presenting fashion with a cause that begins with a sense of purpose, giving importance in our sense of identity as Filipinos, and at the same time, championing social awareness and responsibility. It shakes up tradition and pushes the envelope beyond the limitations.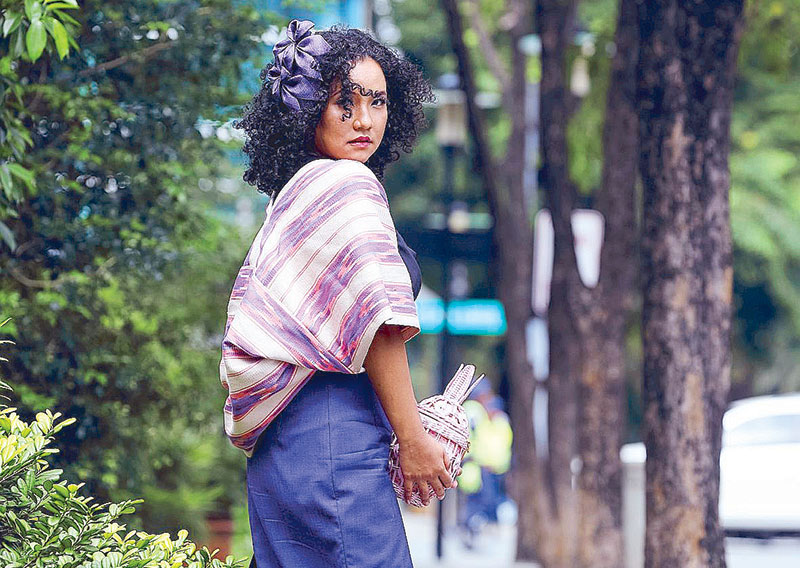 Milliner Mich Dulce in a Mich Dulce ensemble  and Zara Juan bag.
You arewhat you wear and your personal style will always be in fashion. Nothing is more essential than having a look of your own and the freedom of expression. *
(Support Filipino artisans at the ArteFino Fair from Aug. 29 to Sept. 1 at The Fifth at Rockwell, R5 Level Power Plant Mall, Rockwell Center, Makati City.)
---
Read the original article here.