12 Aug

[ABS-CBN News] Filipino craft fair ArteFino 2019 to showcase 'pamana'

By Jan Yumul
---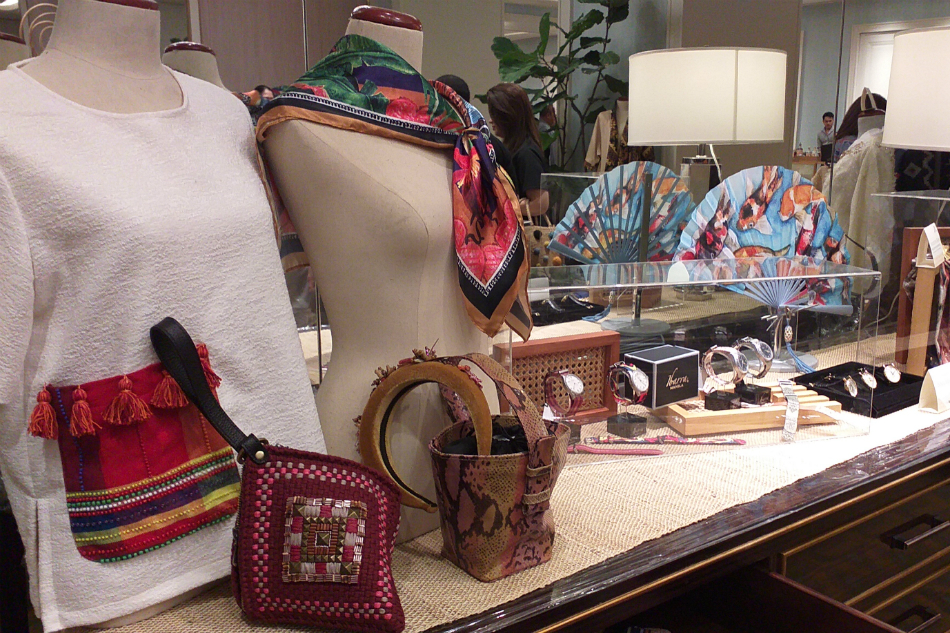 Aficionados of Philippine textiles and handicrafts can expect a bigger and more meaningful ArteFino fair this year.
During the media preview launch last August 1, ArteFino announced it will feature more than 120 exhibitors at The Fifth at the Power Plant Mall in Rockwell, Makati.
While most of the exhibitors had already participated in past fairs, several new participants are also coming on board this year.
Organizers of the fair invited designer Bea Constantino of Herman & Co., Michael Claparols of Creative Definitions, and designer Debbie Palao of Holicow to discuss the value of entrepreneurship and design, as well as stories on overcoming challenges in preserving Filipino culture and tradition.
Constantino shared how conflicts in Sulu forced traditional weavers to leave their homes and resettle in different areas.
Despite the difficulties, she was not discouraged from reaching out to weavers in these communities.
Constantino said she remains optimistic about Mindanao and its crafts.
"Now is the time to get it out there, right? Cause more people are willing to listen to the stories and more," Constantino said.
Palao, of Cebu-based HoliCow, said she has traveled the world to represent the Philippines in various forums and talks.
She discussed the importance of respecting intellectual property and how designers must avoid copying the works of others.
"I research what is out there because that is what I will not do," said Palao.
Meanwhile, Claparols said there was a huge market for Philippine products overseas.
He shared about a Hong Kong exhibit he attended earlier this year where many expressed interest in Philippine products.
The co-founder of Creative Definitions co-founder also said the country had untapped potential in the Philippine abaca industry.
"So we have to get our act together," he added.
Artefino has also invited the De La Salle College of St. Benilde's Industrial Design students to also join the fair.
The annual exhibit will be held from August 29 to September 1 at Rockwell Center in Makati. – With a report by Samantha Martirez
---
Read the original article here.