31 Aug

[Philippine Star] Ystyle Picks: Artefino 2018

Celebrating the finest in the Filipino, artisan fair ArteFino is at 8 Rockwell until Sunday. With over a hundred selected retailers to choose from, here are the four local brands we think you shouldn't miss.

By Martin Yambao
---
MANILA, Philippines — ArteFino has become more than just a holiday artisan fair. Highlighting the "finest in the Filipino," the much-awaited artisanal market has grown to embrace a community all its own.
With this year's theme of "Local is the new international," ArteFino returns to 8 Rockwell from Aug. 30 to Sept 2. Now four days long, the fair promises a new shopping experience with new offerings from over 100 selected retailers. With an emphasis on international quality, the support for entrepreneurship and showcasing artisanal craft, this year's edition builds on ArteFino's signature selection of the best-of-the-best local finds and its community built around the celebration of Filipino craft. The fair wouldn't be possible without the curation and management of Cedie Lopez-Vargas, Susie Quiros, Marimel Franciso, Maritess Pineda and Armita Rufino.
"There's always a special kind of energy in the room when everyone is gathered," shares The Olive Tree's creative director Kyla Olives, a bespoke home linens brand weaving in traditional textiles for the first time. "There's a shared vision of elevating what it means to be locally made and being able to breathe new life into traditional Filipino culture."
"Everyone is so supportive of one another," Cara Sumabat agrees, as one-half of the sibling duo behind accessories and lifestyle brand HaloHalo, "the energy exchange is so unique, you really feel special being part of the community."
With ArteFino in full swing (today is the second day; if you're only hearing about this now, time to get over there!), we're introducing ArteFino 2018's YStyle edit; out of the 100 brands on the floor, here are the four brands we think you shouldn't miss.
SENSE AND MEMORY
Gabbie Sarenas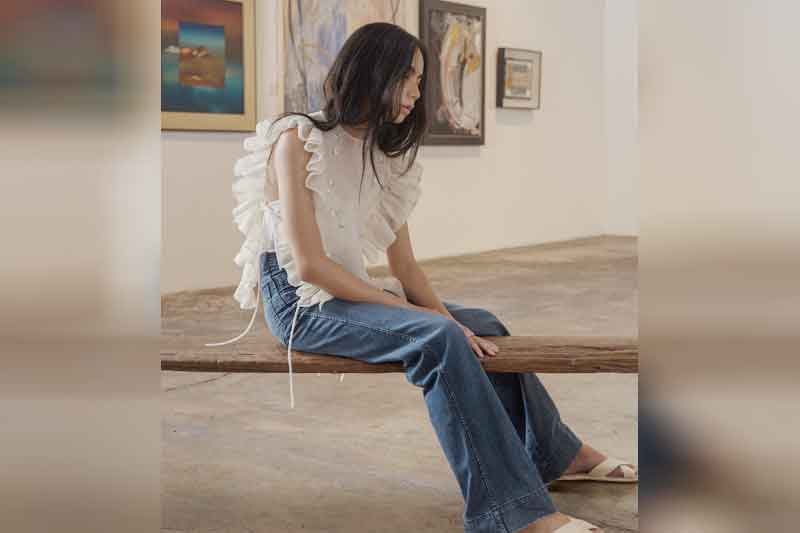 In a series of statement-making bibs, designer Gabbie Sarenas continues to reimagine the limits and possibilities of traditional Filipino textiles.
Gabbie Sarenas continues to reimagine the possibilities for traditional Filipino textiles. For ArteFino 2018, the designer keys into the idea of versatility in tradition with a series of statement bibs articulated in her signature fine piña (adorned with hand-sewn sampaguitas) and hablon, a local weave native to Iloilo. Titled "________, Nagmamahal, _______," each of the 15 available bib designs bears a sensibility of ease and freedom; having done away with sizing with the calculated design choice of not having side seams, the wearer is given the choice whether to relax (in jeans and a pair of day-flats) or to constrict (in a simple sheath or wide-leg trousers) as she pleases. With each bib sewn to resemble individual art pieces all on their own, we predict a sold-out run. Act fast.
UNLIKELY COMBINATIONS
HaloHalo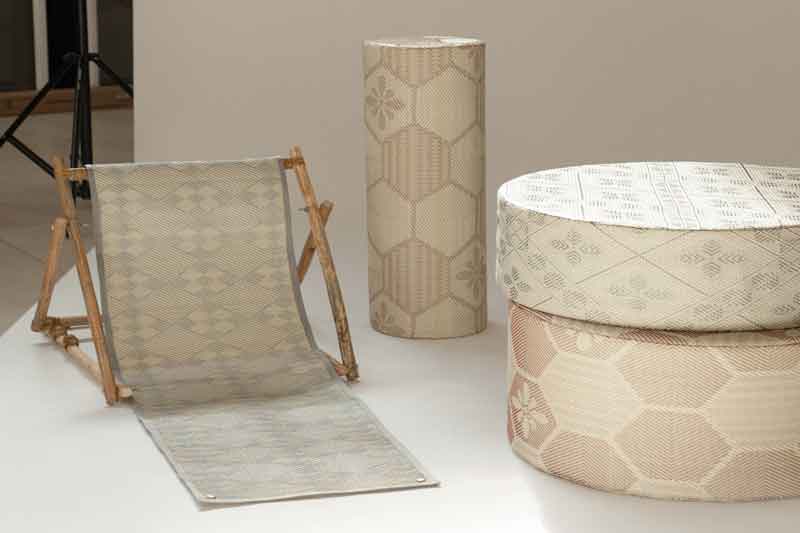 "Can I say everything?", gushes ArteFino 2017's Best Product" winner and HaloHalo co-founder Cara Sumabat, when asked about what she's most excited to show. "But I really love our new "sandal" piece, which is made of rattan, banig and metal. It took us a while to perfect the piece and we're really happy with the end result."
Known for a functional approach to design that uses recycled plastic banig, HaloHalo is a stylish yet sustainable lifestyle brand with new things for 2018. If you don't already own a piece (or several) of their signature bayong and versatile roll-up banig, don't miss you chance.
LIVE THE LINEN DREAM
The Olive Tree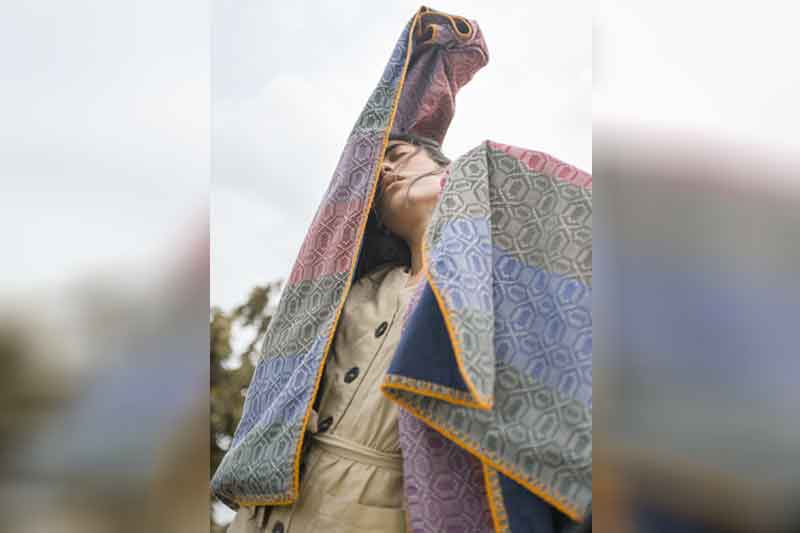 The Olive Tree weaves new narratives for Artefino 2018 by offering their signature fine linens with traditional hand-loomed textiles.
Bespoke fine linen purveyor The Olive Tree weaves a new narrative for ArteFino 2018. For "Baliktanaw," creative director Kyla Olives continues to be inspired by her signature folkloric prints — from carabao and sorbetero motifs, to weavers, folk dancers and market scenes from the traditional Filipino palengke — as seen on pillows, table linens, beddings, coasters and other accessories. Inspired by ArteFino's thrust of elevating Filipino craft, The Olive Tree collaborates for the first time with traditional weavers from the North. Apart from the custom-monogrammed threads and eye-catching digital prints they're known most for, the brand will sell Binakol bucket hats and coasters made in Sarrat, Ilocos Norte, Inabel throw blankets and duvets loomed in Paoay. If there's one thing you can't miss from this year's fair, Kyla suggests their "metal and bamboo straw set for sure, we all need to do our part in trying to eliminate single use plastic, my friends."
FANTASEA DRESS
Ken Samudio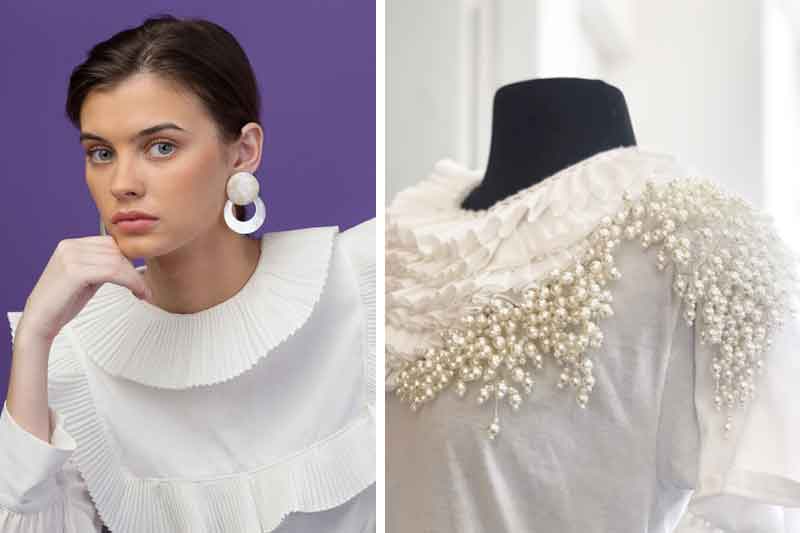 With some pieces taking 336 hours of work from start to finish, accessory designer Ken Samudo presents a very special T-shirt series exclusively to ArteFino.
Forever inspired by the life aquatic, fashion designer Ken Samudio continues his usual mien of marine motifs for a collection of scallop-shaped earrings and assorted sea-creature accessories. Titled the "Triton Collection," the pieces are informed by the realities of global warming and its temperature-changing effects on our oceans — climate change and coral bleaching just some pressing issues among them, the designer used sustainable materials by way of seashells and marine life by-products and fashioning them into chic and sustainable pieces of jewelry
Apart from his signature accessories, Ken also presents a beautifully-wrought line of white t-shirts launching specifically for ArteFino. The pieces are deconstructed and reconstructed by hand, some totaling 336 hours of handiwork alone on a single shirt from start to finish.
ArteFino and and its community hold a very special place in Ken's heart, "I am thankful that through Artefino, our local designers have the chance to discover artisans that use traditional Filipino techniques in weaving, embroidery and art. The thrust helps us preserve old traditions and craft."
---
Read the original article here.