03 Aug

[GMA News Online] ArteFino 2018 is a gift for stylish Filipino men looking for chic local pieces

By Aya Tantiangco
---
Every annual fair — be it for the visual arts or anything else — seeks to be bigger and better with every iteration. Once you're established as the country's biggest artisan fair, where do you go?
ArteFino 2018 answers the question effortlessly. The organizers, and the entrepreneurs whom they work with closely, turn to the community and the consumers. With an ear always open to what the market has to say, they've managed to remain not just relevant, but innovative.
This year, Cedie Lopez-Vargas told GMA News Online during the fair's press preview on Wednesday that they've encouraged the vendors to create pieces for the chic Filipino man — a demographic whose interest in local crafts is increasing.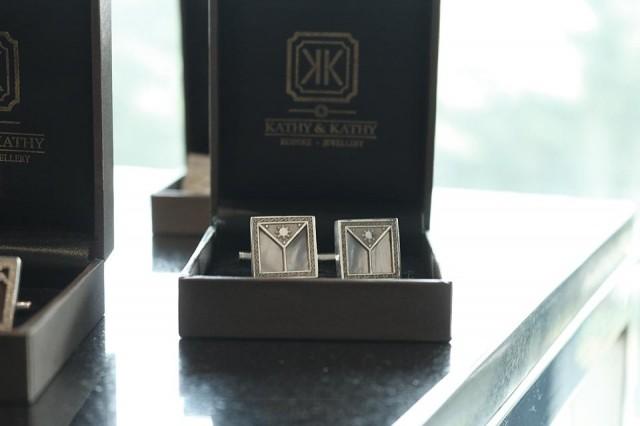 Silver and mother of pearl cufflinks designed by Kathy & Kathy. Photos: Aya Tantiangco / GMA News.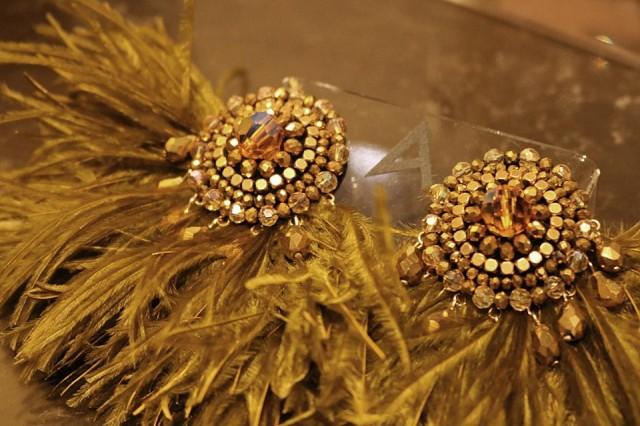 Jewelry by Farah Abu.
ArteFino this year presents "The Barracks", described as "a place where every gentleman keeps his treasures." Heritage fan-maker Monchet Diokno Olives debuts as a curator for the selection specifically designed for the modern Filipino man.
Fair favorite Kathy & Kathy partnered with Olives to create unique pieces that will be available first at ArteFino. "It's something new for our brand and I think it's best to launch it in ArteFino," Kathy Gregorio-Añover told GMA News Online.
"I think it's worthy to note that we are doing a variety of mechanisms of cufflinks. Some are with the chain, some are with the 'U' … these are the old style of doing cufflinks," Kathy Sarabia-Babst added.
The pair admitted that accessories for men are currently limited, but they're willing to take up the challenge of producing a variety of products — or at least designs — for men.
Keep an eye out for their "Dinagyang" collection that will be launch at ArteFino 2018, inspired by the Ilonggo thanksgiving festival.
There's more in store for patrons as there are 70 selected retailers offering the best of Filipino craftsmanship. Jor-El Espina and Wear Your Culture, among other designers, are providing sleek outerwear that highlights Philippine fabrics for the gentlemen craving proudly local apparel.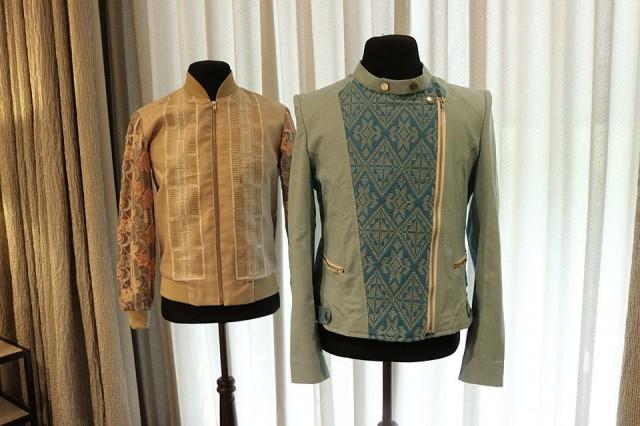 No boring jackets here. Designs by Jor-El Espina (L) and Wear Your Culture (R).
"Local is the new international" is the main theme, but but ArteFino's dedication to preserving our cultural heritage is still the goal.
With the HeArteFino Development Program, the organizers seek to support living traditions and sustainable communities. The grant is open to the exhibitors and the beneficiaries will be giving further skills training and more.
In 2017, Zarah Juan of "Halo Halo" and the Bagobo Tagabawa community in Mindanao became the first grantees.
"HeArteFino is the soul of ArteFino. Funds raised from the fair sustain this program, wherein we collaborate with a chosen designer to give assistance to a particular community—through a product development project simultaneous with a capacity building arm, giving them items they need in order to improve their craft and livelihood, such as sewing machines, in the case of Bagobos," ArteFino co-founder Marimel Francisco was quoted as saying in a statement shared with the press.
The specifics of this year's program will be released in September.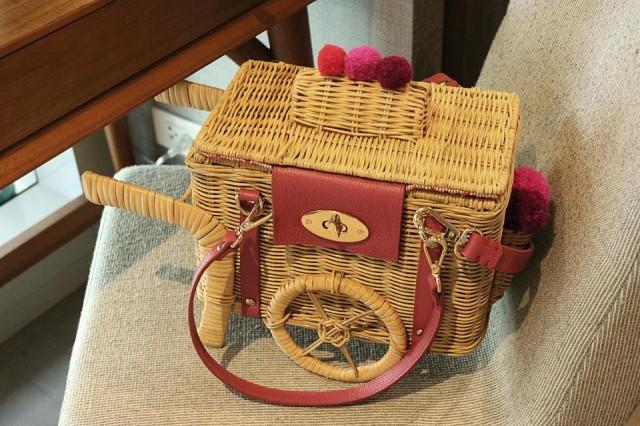 Ingenious bags by Zarah Juan.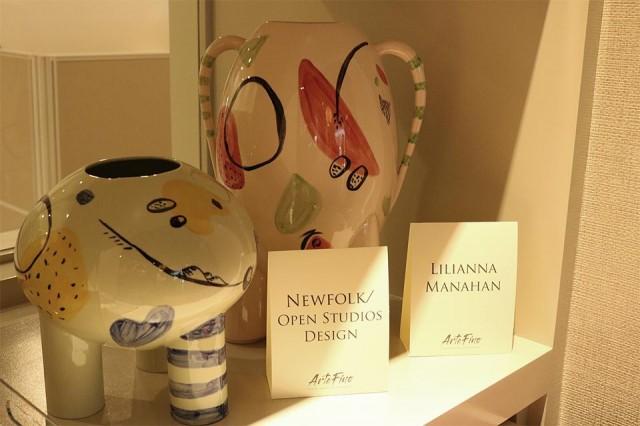 Accent pieces for the home.
Internationally acclaimed jewelry designer Wynn Wynn Ong comes out of retirement and joins the fair as design director of Stilo ArteFino, while scenographer and internationally acclaimed production designer Gino Gonzales has signed on to curate a central setting.
ArteFino is organized and curated by Cedie Lopez-Vargas, Marimel Francisco, Susie Quiros, Maritess Pineda and Armita Rufino, who have a shared mission of reaching out, connecting, and inspiring Filipino artisans.
AteFino returns to 8 Rockwell from August 30 to September 2.
For information, visit artefinoph.com, or follow @artefinoph on Instagram and @ArteFinoPH on Facebook. — GMA News
---
Read the original article here.